This user plugin for Joomla! 3 and Joomla! 4 automatically forwards users of your site to a certain menu item or an individual link after logging in.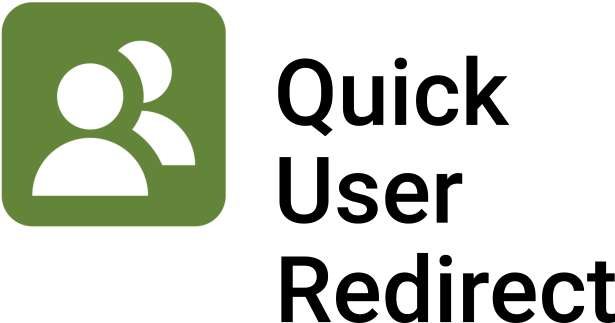 Automatically redirect users of your site after login
This plugin automatically redirects the users of your Joomla site to a specific menu item or a freely selectable URL after logging into the frontend. You can set up individual forwarding for specific user groups or individual users (pro version only). This plugin is useful if you want to give specific users direct access to a page without them having to click through the menu first. The plugin is quickly installed and the relevant users and redirects are set up with just a few clicks.
Features of Quick User Redirect
Automatic forwarding
When activated, the plugin redirects Joomla! automatically redirects users after login into the frontend.
Menu item or link
Users can be redirected to a menu item (page) or to an individual URL.
Forwarding for groups or users
You can specify in the plugin whether users of a specific user group or individual users (pro version only) will be forwarded.
Choose the right version of the Quick User Redirect plugin for your individual purposes.
The Pro version offers you all functions, updates and premium support for a whole year.
The free version is particularly suitable for testing the plugin.
Do you have questions about the different versions? Contact me:
Compare Free to Pro Version
Free Version
Pro Version
Redirect for
User groups

✔

✔

single Users

✗

✔

Redirect to
Menu item

✔

✔

individual link

✗

✔

Other
Redirect on login failure

✗

✔

Set up unlimited redirects

✗

(limited to 3)

✔

Premium support

✗

✔
Frequently asked questions
What are the advantages of Quick User Redirect

As you know, in Joomla itself you can only set up a general forwarding for users after login. In this way, all users who log in to your site in the frontend are redirected to the same page (e.g. to the profile). With Quick User Redirect you can easily forward user groups or individual users to a menu item / page or a link that can be created individually. This gives you full control over the redirects and you can specify where the individual users or user groups should be directed to. This makes sense, for example, if you have different user groups (free / paid) that you want to forward to different start pages.
1.1.0 - Monday, 20/02/2023
1.0.0 - Wednesday, 25/01/2023
1.0.0 - Sunday, 22/01/2023